3D Printing, Additive manufacturing and Rapid Prototyping
3D printing is changing the way new products are designed and prototyped, and many final products of a highly bespoke or personally-fitted nature can be produced using this technique.
Additive manufacturing (3D printing) creates highly detailed 3 dimensional solid objects in a variety of different materials by feeding detailed 3D model data into a computer, which controls the '3D printer' itself, a highly specialised type of industrial robot.
The objects printed could be nearly anything you can imagine – highly detailed casts and cast cores for manufacturing, prototypes of new products for functional and mechanical testing, replacement for classic car parts, or even small batches of finished products.

Printing Smaller Prototypes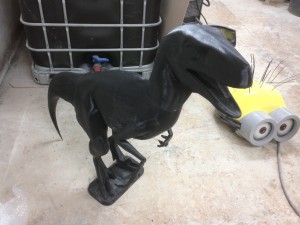 Depending on the size of your prototype, it could be printed in a single session, with all moving parts in place and operational. Larger prototypes (those too large to physically fit in the machine) can be created in pieces, sections or segments. Even large structural elements can be printed in pieces and bonded together after the fact.
Upload Your Designs Directly
We strongly suggest using the 3D SDL file format. Just send us your data and we can discuss printing and delivery terms for your models, prototypes or products.
Our Printer – The FORTUS 250mc by Stratasys
The FORTUS 250mc is the absolute best 3d printer commercially available today. It has a huge build envelope, yet its layer resolution is setting a new industry standard. Not only is it more accurate than any other 3d printer of its size, it is one of the fastest machines we've ever used.
It uses production-grade thermoplastic as the primary build material. This is strong, durable and comes in nine different colours. It also uses soluble support structures – which means we can not only print the most complicated pieces, we can also print arrangements of moving parts in situ, and then simply flush out the supports once the product is finished. We could literally print the movement of a working clock, or almost anything else you can imagine.