Architectural Features
Fibreglass has a place in both domestic and commercial architecture – whether you're looking for a bespoke shower screen,
We can produce both interior and exterior pieces to fire retardancy standard Class O/1. Fibreglass is rot proof, immune to parasitic attack and impervious to all climatic and temperature conditions, making it the perfect (if not the only!) choice for your instalment. No matter what your architectural vision or interior design project, give us a call today to talk over your needs and ideas – our eye for design and deep knowledge of materials can enhance every space with a union of form and function.
Interiors
Internally, fibreglass solutions are often requested by business clients, looking to create bespoke meeting pods or wall partitions that fit their spaces and needs. We are experienced in the adjustment and application of density and colour, and are able to advise on the correct parameters to produce the architectural effect desired. In short, the special qualities of translucent fibreglass make it the perfect material to customise your office or business space.
Some of our past solutions include translucent partitions fitted with LED lights to enhance or reduce the divide, and an arrangement of linear, sliding doors and curved, transparent doors to offer a modification of larger spaces into several smaller ones, depending on a business's present needs.
Our interior projects are as varied as they are xx. In the past, we've also created integrated furniture for a variety of different spaces, including desks for office reception areas and full bedroom kits for high-security remand homes. Each of our clients represent fresh challenges and requirements, so we are pleased to offer our expertise in creating reliable, sturdy and visually appealing designs that meet every demand.
Exteriors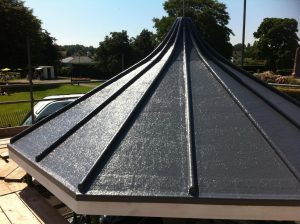 Fibreglass has come to replace a number of building materials due to its durability and value, offering a wide range of creative choices to architects and builders alike. Whether you're building your dream or enhancing an existing structure, Equinox are on hand to work out the tricky bits and get stuck into the details.
We have experience in the renovation and restoration of listed buildings, and are dedicated to creating faithful reproductions of original architecture. We are able to reproduce or repair even the most complex of features, our refined moulding techniques making restorations absolutely indistinguishable from the original artworks.
We also often undertake the manufacture of a number of different architectural features for new builds, including handrails, doors, columns, cornicing, porches, cladding panels… you name it, we can sort it!
Remember: it won't rust, rot or corrode, and we can replicate the finish of most popular building materials – just ask!