Civil and industrial Fibreglass Moulding
Need fibreglass or GRP composites moulded for your civil or industrial project? Then, look no further than Equinox. We can accommodate a large scale production of fibreglass and other GRP composites.
Equinox has been in business for decades, and during that time we have had our fair share of providing excellent fibreglass moulding products to both large and small civil projects. We work with contractors on different projects to help them realise the particular fibreglass product and design for their projects.
We own a large factory to accommodate one-offs or mass fibreglass GRP production. So whatever the scale of your demands, we are confident to deliver. Our team of fibreglass experts work with you to get your precise requirements, deadlines, dimensions, etc. before commencing mass production. We are extremely flexible with regards to our approach, thus if you later change your mind with regards to design or specifications, we can readapt the new concept in no time and without making a fuss about it. We are well furnished with futuristic machinery for moulding, fabrication, duplication, design and finishing to ensure we deliver high-quality GRP products to our clients to exceed expectations.
We understand the complexities and expectation when it comes to heavy civil or industrial projects. We have been there several times, seen it all and can provide invaluable guidance when it comes to accumulating the right elements for your fibreglass moulding production. We produce fibreglass GRP products that are durable and can stand any weather condition. Our products are 100% original with a money back guarantee if you are not satisfied.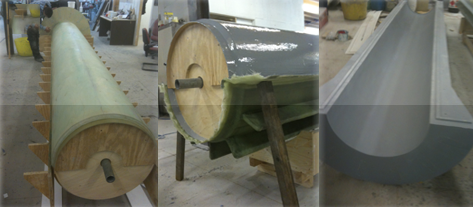 Whether it is for an interior design civil engineering project or an exterior lining of a factory construction project, we have the production capacity to meet any production demands. We have a reliable system for on-time delivery, irrespective of the size and complexities of the product. We understand it can be demanding and challenging to keep to deadlines especially when handling a complex civil or industrial project, with many aspects of the project being entangled with one another, timing is everything. We, therefore, try to minimise the stress and keep our clients happy by always meeting deadlines with enough time to carry out modifications or multiple productions if required.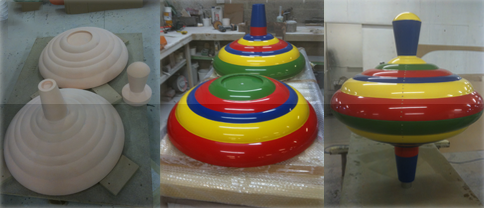 Equinox products Ltd has been in the industry for a long time and we have acquired a lot of experience, produced several GRP products and secured a happy client base in the process by always exceeding expectations. We have been so extraordinary in GRP moulding due to our obsession with quality and always sticking to our core values of professionalism, hard work and excellent customer service. We are extremely proud to be an industry leader in the fibreglass moulding sector and plan to uphold our spot in the market by constantly keeping our clients happy and satisfied.