Fibreglass Shop fittings
We provide a complete range of glass-reinforced plastic shop fitting solutions to our clients. From major glass-reinforced plastic shop fitting products to fibreglass shopfitting accessories, we can mould everything from the smallest accessories to the largest structures.
We provide a complete interior design of the shop by moulding glass-reinforced plastic products based on our client's interior and exterior design specifications. From the stylish hanging lamp holders to a customised designed and fitted reception desk, we have the creativity and complex machinery to bring any shop fitting vision to reality. Whether you are a high-end boutique or just a startup, we have the right tools and attitude to take on any challenge. We produce high-quality glass-reinforced plastic moulds to help bring out just the character you want your shoppers to endure when they walk into your shop for the first time. Due to stiff competitions in every industry, making a striking first impression to your clients has never been so important as it is today.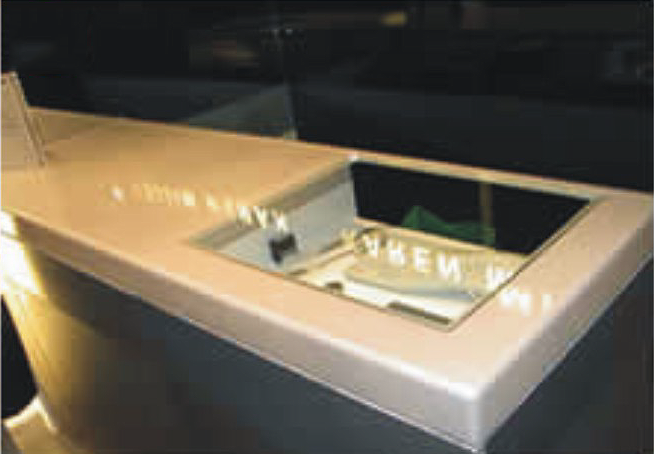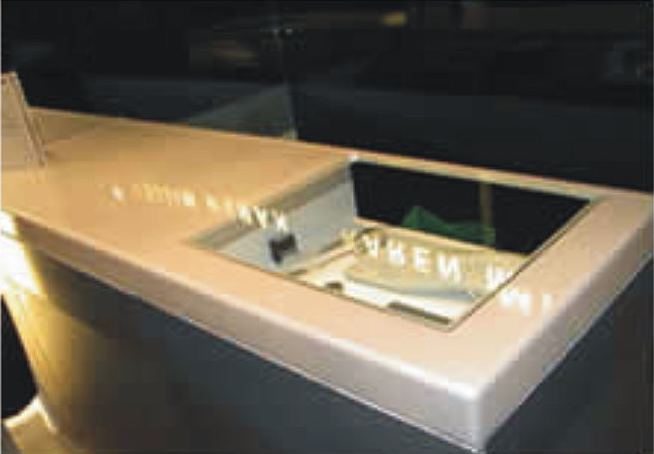 Our glass-reinforced plastic shop fittings highlight key products and features of the shop to lead consumers to the products you wish to market easily. We put in a lot of creative in designing the GRP products and composites. Our fibreglass moulds are very versatile and can be moulded into any shape and size no matter how outrageous or obscene. So, therefore, the only limit to your desired products is your creativity. Thankfully, we have bags of creativity and fresh ideas to inspire you to select the best glass-reinforced plastic design for your shop fittings.
The fashion industry and clothing stores use glass-reinforced plastic mannequins and store fittings to display clothing and fashion items to customers in-store and online because they are lightweight, durable and have impeccable finishing. Equinox has extensive experience in moulding glass-reinforced plastic shop fittings for high-end boutiques and stores. We can engage in one-off productions or large scale glass-reinforced plastic shop fitting productions depending on your need.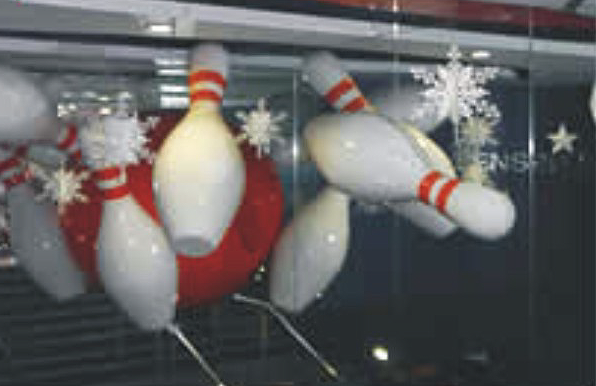 Our glass-reinforced plastic products and composites for shop fittings are affordable to accommodate every budget size. So whether you are looking for GRP shop fittings for a high-end boutique or you need glass-reinforced plastic for your new startup interior design, we can rise to the occasion and deliver excellent GRP products per your specifications. We have helped many already and would love to help you too with your glass-reinforced plastic shop fittings. A copious of our customers came to us with a vision of what they want their store to look like, and after hours of looking for the best solution with them, we can help them achieve the look and style they dreamt of. We work closely with them to realise their dream shop fitting designs. Equinox has been in business for decades with first-hand knowledge and expertise in GRP shop fitting products.
Every shop fitting we mould is bespoke for the particular shop and client. We don't do off the shelf solutions when it comes to moulding the best glass-reinforced plastic fitting for your shop. We understand every shop has specific design goals based on their client needs, so therefore, it is important to differentiate your shop from your competitors to give your customers a lasting impression. With this in mind, we put on our creative hats and working boots to try to help you achieve your dream designs.
We study your products and try to develop glass-reinforced plastic fitting designs that will not only match the style of the shop but will also help to bring out the features of the product to appear attractive to customers. For a one of a kind glass-reinforced plastic experience, get in touch with Equinox today.